Our Work
Lifetime Senate Scores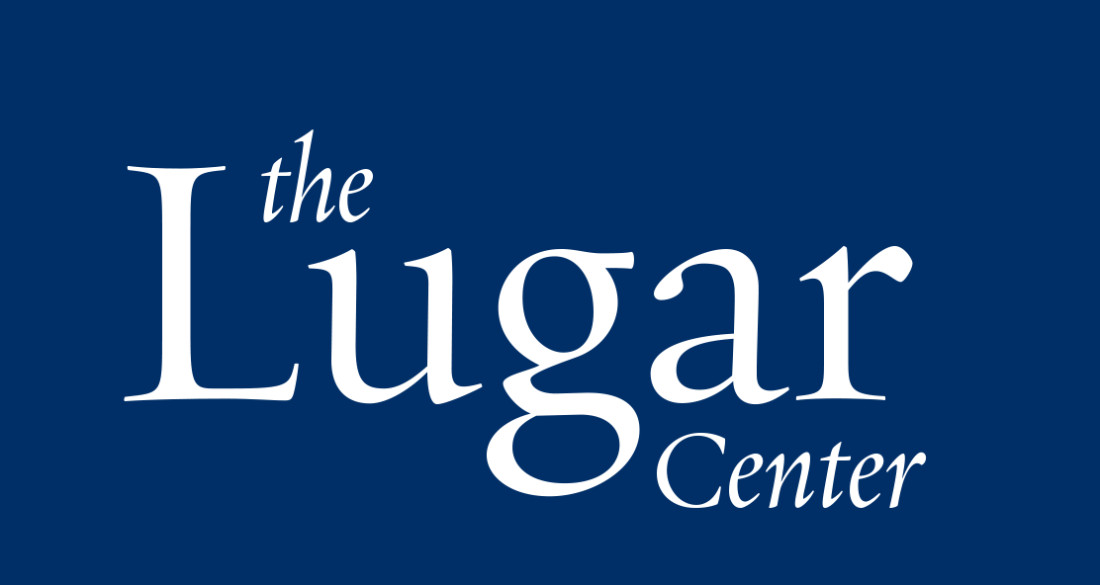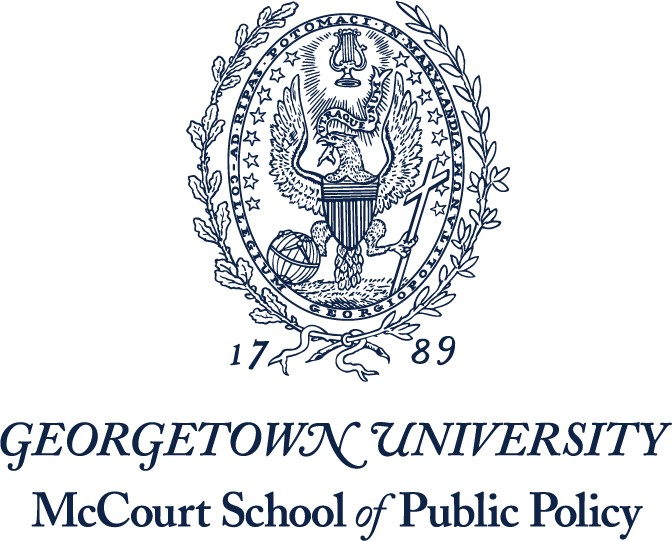 The Lugar Center - McCourt School Bipartisan Index
Lifetime Scores - Senators
103rd - 115th Congresses (1993-2018)
Senator (by score)
#
Name
State
Party
Congresses
Score
1
Lincoln
Chafee
RI
R
106-109
2.22291
2
Susan
Collins
ME
R
105-115
1.80627
3
Joe
Donnelly
IN
D
113-115
1.75827
4
Todd
Young
IN
R
115
1.53858
5
Olympia
Snowe
ME
R
104-112
1.46238
6
Sam
Nunn
GA
D
103-104
1.45193
7
Shelley
Capito
WV
R
114-115
1.40460
8
Zell
Miller
GA
D
107-108
1.38819
9
Gordon
Smith
OR
R
105-110
1.35019
10
David
Boren
OK
D
103
1.30854
11
Joe
Manchin
WV
D
112-115
1.23112
12
Rob
Portman
OH
R
112-115
1.16943
13
Mark
Hatfield
OR
R
103-104
1.11625
14
Chuck
Grassley
IA
R
103-115
1.09935
15
Norm
Coleman
MN
R
108-110
1.08989
16
David
Durenberger
MN
R
103
1.01109
17
John
Chafee
RI
R
103-105
0.95372
18
Jim
Jeffords
VT
R, D
103-109
0.94121
19
Mark
Kirk
IL
R
112-114
0.93228
20
Howell
Heflin
AL
D
103-104
0.91745
21
Cory
Gardner
CO
R
114-115
0.87425
22
Blanche
Lincoln
AR
D
106-111
0.83025
23
Roy
Blunt
MO
R
112-115
0.79118
24
John
Breaux
LA
D
103-108
0.72510
25
Pete
Domenici
NM
R
103-110
0.72206
26
Alfonse
D'Amato
NY
R
103-105
0.69133
27
Peter
Fitzgerald
IL
R
106-108
0.69034
28
Kent
Conrad
ND
D
103-112
0.68705
29
Richard
Lugar
IN
R
103-112
0.66798
30
Dean
Heller
NV
R
112-115
0.66770
31
Joe
Lieberman
CT
D
103-112
0.66217
32
Bob
Packwood
OR
R
103
0.64076
33
Lisa
Murkowski
AK
R
108-115
0.63015
34
Max
Baucus
MT
D
103-113
0.61939
35
Ernest
Hollings
SC
D
103-108
0.61635
36
Mike
DeWine
OH
R
104-109
0.61463
37
Jeff
Bingaman
NM
D
103-112
0.58712
38
Doug
Jones
AL
D
115
0.57794
39
Joni
Ernst
IA
R
114-115
0.57205
40
Gary
Peters
MI
D
114-115
0.56767
41
Chuck
Hagel
NE
R
105-110
0.55148
42
Angus
King
ME
D
113-115
0.54769
43
George
Voinovich
OH
R
106-111
0.54316
44
Max
Cleland
GA
D
105-107
0.53612
45
Bob
Graham
FL
D
103-108
0.53072
46
Chuck
Robb
VA
D
103-106
0.53004
47
Joe
Biden
DE
D
103-110
0.52744
48
John
Ensign
NV
R
107-111
0.50705
49
Ben
Nelson
NE
D
107-112
0.49788
50
John
Warner
VA
R
103-110
0.49028
51
David
Pryor
AR
D
103-104
0.48734
52
John
Hoeven
ND
R
112-115
0.48672
53
Scott
Brown
MA
R
111-112
0.48438
54
Heidi
Heitkamp
ND
D
113-115
0.46906
55
John
Boozman
AR
R
112-115
0.46374
56
Arlen
Specter
PA
R, D
103-111
0.46279
57
Kelly
Ayotte
NH
R
112-114
0.45810
58
Tom
Daschle
SD
D
103
0.44304
59
Harry
Reid
NV
D
103-108
0.43903
60
Orrin
Hatch
UT
R
103-115
0.43879
61
Jerry
Moran
KS
R
112-115
0.42643
62
Ben
Campbell
CO
D, R
103-108
0.42374
63
Bob
Kerrey
NE
D
103-106
0.41883
64
John
Sununu
NH
R
108-110
0.41218
65
Mark
Warner
VA
D
111-115
0.41162
66
Wendell
Ford
KY
D
103-105
0.38877
67
Ken
Salazar
CO
D
109-110
0.38821
68
Thom
Tillis
NC
R
114-115
0.38788
69
Chris
Coons
DE
D
112-115
0.38428
70
Claire
McCaskill
MO
D
110-115
0.37649
71
Steve
Daines
MT
R
114-115
0.37526
72
Mary
Landrieu
LA
D
105-113
0.35769
73
Pat
Moynihan
NY
D
103-106
0.35040
74
Byron
Dorgan
ND
D
103-111
0.34991
75
Evan
Bayh
IN
D
106-111
0.33461
76
Bill
Cohen
ME
R
103-104
0.32648
77
Jean
Carnahan
MO
D
107
0.32008
78
Amy
Klobuchar
MN
D
110-115
0.30587
79
Tim
Johnson
SD
D
105-113
0.29494
80
George
LeMieux
FL
R
111
0.29253
81
Richard
Bryan
NV
D
103-106
0.28695
82
John
McCain
AZ
R
103-115
0.27339
83
Thad
Cochran
MS
R
103-115
0.26446
84
John
Danforth
MO
R
103
0.26445
85
Dennis
DeConcini
AZ
D
103
0.25738
86
Nancy
Kassebaum
KS
R
103-104
0.24438
87
Bill
Frist
TN
R
104-107
0.22582
88
Kit
Bond
MO
R
103-111
0.22570
89
Bob
Corker
TN
R
110-115
0.20547
90
Bill
Nelson
FL
D
107-115
0.19611
91
Lindsey
Graham
SC
R
108-115
0.18927
92
Tom
Carper
DE
D
107-115
0.18749
93
Mark
Pryor
AR
D
108-113
0.17301
94
John
Thune
SD
R
109-115
0.17076
95
John
Glenn
OH
D
103-105
0.16664
96
Paul
Sarbanes
MD
D
103-109
0.16354
97
Ron
Wyden
OR
D
104-115
0.15926
98
Patrick
Leahy
VT
D
103-115
0.15442
99
Marco
Rubio
FL
R
112-115
0.14447
100
Connie
Mack
FL
R
103-106
0.13867
101
Mel
Martinez
FL
R
109-110
0.11340
102
Bill
Cassidy
LA
R
114-115
0.11225
103
Johnny
Isakson
GA
R
109-115
0.10782
104
Dan
Sullivan
AK
R
114-115
0.10777
105
Sam
Brownback
KS
R
105-111
0.10474
106
Lamar
Alexander
TN
R
108-115
0.08968
107
Herb
Kohl
WI
D
103-112
0.08867
108
Pat
Toomey
PA
R
112-115
0.08481
109
Mike
Crapo
ID
R
106-115
0.07846
110
John
Kennedy
LA
R
115
0.06616
111
Carol
Moseley Braun
IL
D
103-105
0.06589
112
Bennett
Johnston
LA
D
103-104
0.06507
113
Richard
Burr
NC
R
109-115
0.06152
114
Jeanne
Shaheen
NH
D
111-115
0.06051
115
Judd
Gregg
NH
R
103-111
0.04960
116
Ted
Stevens
AK
R
103-110
0.03537
117
George
Allen
VA
R
107-109
0.02494
118
Kay
Hutchison
TX
R
103-112
0.02211
119
Mark
Begich
AK
D
111-113
0.01909
120
John
Edwards
NC
D
106-108
0.01784
121
Jim
Webb
VA
D
110-112
0.01021
122
Bill
Roth
DE
R
103-106
0.00426
123
Slade
Gorton
WA
R
103-106
0.00177
124
Jon
Tester
MT
D
110-115
-0.00199
125
Robert
Torricelli
NJ
D
105-107
-0.01095
126
Tom
Harkin
IA
D
103-113
-0.02277
127
Conrad
Burns
MT
R
103-109
-0.02313
128
Chris
Dodd
CT
D
103-111
-0.03043
129
Larry
Pressler
SD
R
103-104
-0.04694
130
Spencer
Abraham
MI
R
104-106
-0.04904
131
Elizabeth
Dole
NC
R
108-110
-0.05454
132
Jay
Rockefeller
WV
D
103-113
-0.06906
133
Ted
Kennedy
MA
D
103-110
-0.07247
134
Ben
Cardin
MD
D
110-115
-0.07416
135
Paul
Simon
IL
D
103-104
-0.08173
136
Dianne
Feinstein
CA
D
103-115
-0.09481
137
Trent
Lott
MS
R
103-104, 108-110
-0.09762
138
Tim
Kaine
VA
D
113-115
-0.10126
139
Roger
Wicker
MS
R
110-115
-0.10985
140
Dale
Bumpers
AR
D
103-105
-0.11491
141
Larry
Craig
ID
R
103-110
-0.11723
142
Pat
Roberts
KS
R
105-115
-0.12694
143
Michael
Bennet
CO
D
111-115
-0.13392
144
Jack
Reed
RI
D
105-115
-0.13658
145
Jim
Exon
NE
D
103-104
-0.15186
146
Maria
Cantwell
WA
D
107-115
-0.15259
147
Mike
Enzi
WY
R
105-115
-0.15343
148
Mitch
McConnell
KY
R
103-109
-0.15845
149
Daniel
Akaka
HI
D
103-112
-0.19249
150
John
Kerry
MA
D
103-112
-0.19786
151
Carl
Levin
MI
D
103-113
-0.19831
152
Daniel
Inouye
HI
D
103-112
-0.20799
153
Mike
Johanns
NE
R
111-113
-0.21302
154
Barbara
Mikulski
MD
D
103-114
-0.21526
155
Howard
Metzenbaum
OH
D
103
-0.21874
156
Debbie
Stabenow
MI
D
107-115
-0.24217
157
Jim
Bunning
KY
R
106-111
-0.24426
158
Rick
Santorum
PA
R
104-109
-0.27343
159
Wayne
Allard
CO
R
105-110
-0.28815
160
Russ
Feingold
WI
D
103-111
-0.29009
161
Kay
Hagan
NC
D
111-113
-0.29850
162
Mike
Rounds
SD
R
114-115
-0.30849
163
Dick
Durbin
IL
D
105-115
-0.31282
164
Jim
Talent
MO
R
108-109
-0.31774
165
Mark
Udall
CO
D
111-113
-0.32326
166
Jeff
Sessions
AL
R
105-112, 114
-0.33369
167
Maggie
Hassan
NH
D
115
-0.33729
168
Bill
Bradley
NJ
D
103-104
-0.35410
169
Donald
Riegle
MI
D
103
-0.36653
170
Bob
Casey
PA
D
110-115
-0.38812
171
Hillary
Clinton
NY
D
107-110
-0.39781
172
Sherrod
Brown
OH
D
110-115
-0.40222
173
Mark
Dayton
MN
D
107-109
-0.40659
174
Martin
Heinrich
NM
D
113-115
-0.41056
175
Strom
Thurmond
SC
R
103-107
-0.42363
176
Deb
Fischer
NE
R
113-115
-0.43577
177
John
Cornyn
TX
R
108-115
-0.44093
178
Fred
Thompson
TN
R
104-107
-0.44100
179
Tim
Hutchinson
AR
R
105-107
-0.44218
180
Robert
Byrd
WV
D
103-111
-0.44341
181
Tim
Scott
SC
R
113-115
-0.44350
182
Barack
Obama
IL
D
109-110
-0.44706
183
Chuck
Schumer
NY
D
106-114
-0.45740
184
Craig
Thomas
WY
R
104-109
-0.46961
185
Rod
Grams
MN
R
104-106
-0.47118
186
Frank
Murkowski
AK
R
103-107
-0.47129
187
Patty
Murray
WA
D
103-115
-0.48588
188
Don
Nickles
OK
R
103-108
-0.48774
189
Jim
Sasser
TN
D
103
-0.49818
190
Claiborne
Pell
RI
D
103-104
-0.50007
191
Jeff
Flake
AZ
R
113-115
-0.50591
192
Catherine
Cortez Masto
NV
D
115
-0.53053
193
Alan
Simpson
WY
R
103-104
-0.53096
194
Ted
Kaufman
DE
D
111
-0.53238
195
Elizabeth
Warren
MA
D
113-115
-0.54366
196
James
Lankford
OK
R
114-115
-0.55046
197
Saxby
Chambliss
GA
R
108-113
-0.55215
198
Mazie
Hirono
HI
D
113-115
-0.55780
199
Paul
Wellstone
MN
D
103-107
-0.57232
200
Jim
Inhofe
OK
R
104-115
-0.58107
201
Bob
Smith
NH
R
103-107
-0.59761
202
Bob
Bennett
UT
R
103-111
-0.59982
203
Tammy
Baldwin
WI
D
113-115
-0.60160
204
Brian
Schatz
HI
D
113-115
-0.61582
205
Tammy
Duckworth
IL
D
115
-0.62510
206
Richard
Shelby
AL
R
103-115
-0.62769
207
Jon
Corzine
NJ
D
107-109
-0.63154
208
Barbara
Boxer
CA
D
103-114
-0.66381
209
Lauch
Faircloth
NC
R
103-105
-0.66584
210
David
Vitter
LA
R
109-114
-0.67774
211
Tom
Coburn
OK
R
109-113
-0.68387
212
Hank
Brown
CO
R
103-104
-0.69023
213
David
Perdue
GA
R
114-115
-0.70822
214
Cory
Booker
NJ
D
113-115
-0.74128
215
Dirk
Kempthorne
ID
R
103-105
-0.74133
216
Ben
Sasse
NE
R
114-115
-0.74156
217
John
Barrasso
WY
R
110-115
-0.76302
218
Jon
Kyl
AZ
R
104-112
-0.76655
219
Tom
Cotton
AR
R
114-115
-0.77025
220
Sheldon
Whitehouse
RI
D
110-115
-0.78427
221
Jim
Risch
ID
R
111-115
-0.78881
222
Ron
Johnson
WI
R
112-115
-0.81480
223
Tom
Udall
NM
D
111-115
-0.81556
224
Frank
Lautenberg
NJ
D
103-106, 108-112
-0.82345
225
Harlan
Mathews
TN
D
103
-0.82511
226
Chris
Van Hollen
MD
D
115
-0.82857
227
Harris
Wofford
PA
D
103
-0.83298
228
Al
Franken
MN
D
111-115
-0.85225
229
Bob
Menéndez
NJ
D
109-115
-0.87804
230
Rand
Paul
KY
R
112-115
-0.89000
231
Phil
Gramm
TX
R
103-107
-0.89625
232
Richard
Blumenthal
CT
D
112-115
-0.90564
233
John
Ashcroft
MO
R
104-106
-0.92017
234
Kirsten
Gillibrand
NY
D
111-115
-0.95350
235
John
Walsh
MT
D
113
-0.98539
236
Malcolm
Wallop
WY
R
103
-1.01114
237
Dan
Coats
IN
R
103-105, 112-114
-1.02796
238
Jesse
Helms
NC
R
103-107
-1.03719
239
Paul
Coverdell
GA
R
103-106
-1.07103
240
Jeff
Merkley
OR
D
111-115
-1.09174
241
Ed
Markey
MA
D
113-115
-1.09249
242
Mike
Lee
UT
R
112-115
-1.10391
243
Chris
Murphy
CT
D
113-115
-1.11292
244
Tina
Smith
MN
D
115
-1.16668
245
Ted
Cruz
TX
R
113-115
-1.17017
246
Kamala
Harris
CA
D
115
-1.29805
247
Bernie
Sanders
VT
D
110-115
-1.41808
248
Roland
Burris
IL
D
111
-1.46384
249
Luther
Strange
AL
R
115
-1.48062
250
Jim
DeMint
SC
R
109-112
-1.85590
GovTrack data was used in the production of these scores
Notes:
Data on which Bipartisan Index lifetime scores are based begins with the 103rd Congress (1993-1994). Consequently, Senate service before 1993 does not factor into a Senator's lifetime score.
Lifetime scores are the average of a Senator's Bipartisan Index scores for each Congress in which they served for at least 10 months.
Senators do not receive a score for Congresses in which they served fewer than 10 months.
Beginning in the 113th Congress (2013-2014), the scores of Senators who sponsored fewer than 3 bills are excluded (applies only to Jeff Sessions).
The scores of the Majority Leader and the Minority Leader in each Congress are excluded because their roles in the legislative process impose on them different sponsorship and co-sponsorship practices than other members. But Senators who have served as Majority and/or Minority Leader are scored on Congresses in which they did not serve in one of those leadership roles.
If a Senator served as Majority Leader and/or Minority Leader for less than half a Congress, his/her score from that Congress is counted in the lifetime score (applies only to Trent Lott in the 104th Congress).
Senators who switched parties during a Congress are scored as a member of the party to which they belonged the longest during that Congress.
Senators who are independent but caucus with a party for purposes of determining which party is in the majority are counted as a member of that party.
Senator (alphabetical)
#
Name
State
Party
Congresses
Score
130
Spencer
Abraham
MI
R
104-106
-0.04904
149
Daniel
Akaka
HI
D
103-112
-0.19249
106
Lamar
Alexander
TN
R
108-115
0.08968
159
Wayne
Allard
CO
R
105-110
-0.28815
117
George
Allen
VA
R
107-109
0.02494
233
John
Ashcroft
MO
R
104-106
-0.92017
57
Kelly
Ayotte
NH
R
112-114
0.45810
203
Tammy
Baldwin
WI
D
113-115
-0.60160
217
John
Barrasso
WY
R
110-115
-0.76302
34
Max
Baucus
MT
D
103-113
0.61939
75
Evan
Bayh
IN
D
106-111
0.33461
119
Mark
Begich
AK
D
111-113
0.01909
143
Michael
Bennet
CO
D
111-115
-0.13392
202
Bob
Bennett
UT
R
103-111
-0.59982
47
Joe
Biden
DE
D
103-110
0.52744
37
Jeff
Bingaman
NM
D
103-112
0.58712
232
Richard
Blumenthal
CT
D
112-115
-0.90564
23
Roy
Blunt
MO
R
112-115
0.79118
88
Kit
Bond
MO
R
103-111
0.22570
214
Cory
Booker
NJ
D
113-115
-0.74128
55
John
Boozman
AR
R
112-115
0.46374
10
David
Boren
OK
D
103
1.30854
208
Barbara
Boxer
CA
D
103-114
-0.66381
168
Bill
Bradley
NJ
D
103-104
-0.35410
24
John
Breaux
LA
D
103-108
0.72510
212
Hank
Brown
CO
R
103-104
-0.69023
53
Scott
Brown
MA
R
111-112
0.48438
172
Sherrod
Brown
OH
D
110-115
-0.40222
105
Sam
Brownback
KS
R
105-111
0.10474
81
Richard
Bryan
NV
D
103-106
0.28695
140
Dale
Bumpers
AR
D
103-105
-0.11491
157
Jim
Bunning
KY
R
106-111
-0.24426
127
Conrad
Burns
MT
R
103-109
-0.02313
113
Richard
Burr
NC
R
109-115
0.06152
248
Roland
Burris
IL
D
111
-1.46384
180
Robert
Byrd
WV
D
103-111
-0.44341
62
Ben
Campbell
CO
D, R
103-108
0.42374
146
Maria
Cantwell
WA
D
107-115
-0.15259
7
Shelley
Capito
WV
R
114-115
1.40460
134
Ben
Cardin
MD
D
110-115
-0.07416
77
Jean
Carnahan
MO
D
107
0.32008
92
Tom
Carper
DE
D
107-115
0.18749
170
Bob
Casey
PA
D
110-115
-0.38812
102
Bill
Cassidy
LA
R
114-115
0.11225
17
John
Chafee
RI
R
103-105
0.95372
1
Lincoln
Chafee
RI
R
106-109
2.22291
197
Saxby
Chambliss
GA
R
108-113
-0.55215
44
Max
Cleland
GA
D
105-107
0.53612
171
Hillary
Clinton
NY
D
107-110
-0.39781
237
Dan
Coats
IN
R
103-105, 112-114
-1.02796
211
Tom
Coburn
OK
R
109-113
-0.68387
83
Thad
Cochran
MS
R
103-115
0.26446
76
Bill
Cohen
ME
R
103-104
0.32648
15
Norm
Coleman
MN
R
108-110
1.08989
2
Susan
Collins
ME
R
105-115
1.80627
28
Kent
Conrad
ND
D
103-112
0.68705
69
Chris
Coons
DE
D
112-115
0.38428
89
Bob
Corker
TN
R
110-115
0.20547
177
John
Cornyn
TX
R
108-115
-0.44093
192
Catherine
Cortez Masto
NV
D
115
-0.53053
207
Jon
Corzine
NJ
D
107-109
-0.63154
219
Tom
Cotton
AR
R
114-115
-0.77025
239
Paul
Coverdell
GA
R
103-106
-1.07103
141
Larry
Craig
ID
R
103-110
-0.11723
109
Mike
Crapo
ID
R
106-115
0.07846
245
Ted
Cruz
TX
R
113-115
-1.17017
71
Steve
Daines
MT
R
114-115
0.37526
26
Alfonse
D'Amato
NY
R
103-105
0.69133
84
John
Danforth
MO
R
103
0.26445
58
Tom
Daschle
SD
D
103
0.44304
173
Mark
Dayton
MN
D
107-109
-0.40659
85
Dennis
DeConcini
AZ
D
103
0.25738
250
Jim
DeMint
SC
R
109-112
-1.85590
36
Mike
DeWine
OH
R
104-109
0.61463
128
Chris
Dodd
CT
D
103-111
-0.03043
131
Elizabeth
Dole
NC
R
108-110
-0.05454
25
Pete
Domenici
NM
R
103-110
0.72206
3
Joe
Donnelly
IN
D
113-115
1.75827
74
Byron
Dorgan
ND
D
103-111
0.34991
205
Tammy
Duckworth
IL
D
115
-0.62510
163
Dick
Durbin
IL
D
105-115
-0.31282
16
David
Durenberger
MN
R
103
1.01109
120
John
Edwards
NC
D
106-108
0.01784
48
John
Ensign
NV
R
107-111
0.50705
147
Mike
Enzi
WY
R
105-115
-0.15343
39
Joni
Ernst
IA
R
114-115
0.57205
145
Jim
Exon
NE
D
103-104
-0.15186
209
Lauch
Faircloth
NC
R
103-105
-0.66584
160
Russ
Feingold
WI
D
103-111
-0.29009
136
Dianne
Feinstein
CA
D
103-115
-0.09481
176
Deb
Fischer
NE
R
113-115
-0.43577
27
Peter
Fitzgerald
IL
R
106-108
0.69034
191
Jeff
Flake
AZ
R
113-115
-0.50591
66
Wendell
Ford
KY
D
103-105
0.38877
228
Al
Franken
MN
D
111-115
-0.85225
87
Bill
Frist
TN
R
104-107
0.22582
21
Cory
Gardner
CO
R
114-115
0.87425
234
Kirsten
Gillibrand
NY
D
111-115
-0.95350
95
John
Glenn
OH
D
103-105
0.16664
123
Slade
Gorton
WA
R
103-106
0.00177
45
Bob
Graham
FL
D
103-108
0.53072
91
Lindsey
Graham
SC
R
108-115
0.18927
231
Phil
Gramm
TX
R
103-107
-0.89625
185
Rod
Grams
MN
R
104-106
-0.47118
14
Chuck
Grassley
IA
R
103-115
1.09935
115
Judd
Gregg
NH
R
103-111
0.04960
161
Kay
Hagan
NC
D
111-113
-0.29850
41
Chuck
Hagel
NE
R
105-110
0.55148
126
Tom
Harkin
IA
D
103-113
-0.02277
246
Kamala
Harris
CA
D
115
-1.29805
167
Maggie
Hassan
NH
D
115
-0.33729
60
Orrin
Hatch
UT
R
103-115
0.43879
13
Mark
Hatfield
OR
R
103-104
1.11625
20
Howell
Heflin
AL
D
103-104
0.91745
174
Martin
Heinrich
NM
D
113-115
-0.41056
54
Heidi
Heitkamp
ND
D
113-115
0.46906
30
Dean
Heller
NV
R
112-115
0.66770
238
Jesse
Helms
NC
R
103-107
-1.03719
198
Mazie
Hirono
HI
D
113-115
-0.55780
52
John
Hoeven
ND
R
112-115
0.48672
35
Ernest
Hollings
SC
D
103-108
0.61635
179
Tim
Hutchinson
AR
R
105-107
-0.44218
118
Kay
Hutchison
TX
R
103-112
0.02211
200
Jim
Inhofe
OK
R
104-115
-0.58107
152
Daniel
Inouye
HI
D
103-112
-0.20799
103
Johnny
Isakson
GA
R
109-115
0.10782
18
Jim
Jeffords
VT
R, D
103-109
0.94121
153
Mike
Johanns
NE
R
111-113
-0.21302
222
Ron
Johnson
WI
R
112-115
-0.81480
79
Tim
Johnson
SD
D
105-113
0.29494
112
Bennett
Johnston
LA
D
103-104
0.06507
38
Doug
Jones
AL
D
115
0.57794
138
Tim
Kaine
VA
D
113-115
-0.10126
86
Nancy
Kassebaum
KS
R
103-104
0.24438
194
Ted
Kaufman
DE
D
111
-0.53238
215
Dirk
Kempthorne
ID
R
103-105
-0.74133
110
John
Kennedy
LA
R
115
0.06616
133
Ted
Kennedy
MA
D
103-110
-0.07247
63
Bob
Kerrey
NE
D
103-106
0.41883
150
John
Kerry
MA
D
103-112
-0.19786
42
Angus
King
ME
D
113-115
0.54769
19
Mark
Kirk
IL
R
112-114
0.93228
78
Amy
Klobuchar
MN
D
110-115
0.30587
107
Herb
Kohl
WI
D
103-112
0.08867
218
Jon
Kyl
AZ
R
104-112
-0.76655
72
Mary
Landrieu
LA
D
105-113
0.35769
196
James
Lankford
OK
R
114-115
-0.55046
224
Frank
Lautenberg
NJ
D
103-106, 108-112
-0.82345
98
Patrick
Leahy
VT
D
103-115
0.15442
242
Mike
Lee
UT
R
112-115
-1.10391
80
George
LeMieux
FL
R
111
0.29253
151
Carl
Levin
MI
D
103-113
-0.19831
31
Joe
Lieberman
CT
D
103-112
0.66217
22
Blanche
Lincoln
AR
D
106-111
0.83025
137
Trent
Lott
MS
R
103-104, 108-110
-0.09762
29
Richard
Lugar
IN
R
103-112
0.66798
100
Connie
Mack
FL
R
103-106
0.13867
11
Joe
Manchin
WV
D
112-115
1.23112
241
Ed
Markey
MA
D
113-115
-1.09249
101
Mel
Martinez
FL
R
109-110
0.11340
225
Harlan
Mathews
TN
D
103
-0.82511
82
John
McCain
AZ
R
103-115
0.27339
70
Claire
McCaskill
MO
D
110-115
0.37649
148
Mitch
McConnell
KY
R
103-109
-0.15845
229
Bob
Menéndez
NJ
D
109-115
-0.87804
240
Jeff
Merkley
OR
D
111-115
-1.09174
155
Howard
Metzenbaum
OH
D
103
-0.21874
154
Barbara
Mikulski
MD
D
103-114
-0.21526
8
Zell
Miller
GA
D
107-108
1.38819
61
Jerry
Moran
KS
R
112-115
0.42643
111
Carol
Moseley Braun
IL
D
103-105
0.06589
73
Pat
Moynihan
NY
D
103-106
0.35040
186
Frank
Murkowski
AK
R
103-107
-0.47129
33
Lisa
Murkowski
AK
R
108-115
0.63015
243
Chris
Murphy
CT
D
113-115
-1.11292
187
Patty
Murray
WA
D
103-115
-0.48588
49
Ben
Nelson
NE
D
107-112
0.49788
90
Bill
Nelson
FL
D
107-115
0.19611
188
Don
Nickles
OK
R
103-108
-0.48774
6
Sam
Nunn
GA
D
103-104
1.45193
182
Barack
Obama
IL
D
109-110
-0.44706
32
Bob
Packwood
OR
R
103
0.64076
230
Rand
Paul
KY
R
112-115
-0.89000
190
Claiborne
Pell
RI
D
103-104
-0.50007
213
David
Perdue
GA
R
114-115
-0.70822
40
Gary
Peters
MI
D
114-115
0.56767
12
Rob
Portman
OH
R
112-115
1.16943
129
Larry
Pressler
SD
R
103-104
-0.04694
51
David
Pryor
AR
D
103-104
0.48734
93
Mark
Pryor
AR
D
108-113
0.17301
144
Jack
Reed
RI
D
105-115
-0.13658
59
Harry
Reid
NV
D
103-108
0.43903
169
Donald
Riegle
MI
D
103
-0.36653
221
Jim
Risch
ID
R
111-115
-0.78881
46
Chuck
Robb
VA
D
103-106
0.53004
142
Pat
Roberts
KS
R
105-115
-0.12694
132
Jay
Rockefeller
WV
D
103-113
-0.06906
122
Bill
Roth
DE
R
103-106
0.00426
162
Mike
Rounds
SD
R
114-115
-0.30849
99
Marco
Rubio
FL
R
112-115
0.14447
67
Ken
Salazar
CO
D
109-110
0.38821
247
Bernie
Sanders
VT
D
110-115
-1.41808
158
Rick
Santorum
PA
R
104-109
-0.27343
96
Paul
Sarbanes
MD
D
103-109
0.16354
216
Ben
Sasse
NE
R
114-115
-0.74156
189
Jim
Sasser
TN
D
103
-0.49818
204
Brian
Schatz
HI
D
113-115
-0.61582
183
Chuck
Schumer
NY
D
106-114
-0.45740
181
Tim
Scott
SC
R
113-115
-0.44350
166
Jeff
Sessions
AL
R
105-112, 114
-0.33369
114
Jeanne
Shaheen
NH
D
111-115
0.06051
206
Richard
Shelby
AL
R
103-115
-0.62769
135
Paul
Simon
IL
D
103-104
-0.08173
193
Alan
Simpson
WY
R
103-104
-0.53096
201
Bob
Smith
NH
R
103-107
-0.59761
9
Gordon
Smith
OR
R
105-110
1.35019
244
Tina
Smith
MN
D
115
-1.16668
5
Olympia
Snowe
ME
R
104-112
1.46238
56
Arlen
Specter
PA
R, D
103-111
0.46279
156
Debbie
Stabenow
MI
D
107-115
-0.24217
116
Ted
Stevens
AK
R
103-110
0.03537
249
Luther
Strange
AL
R
115
-1.48062
104
Dan
Sullivan
AK
R
114-115
0.10777
64
John
Sununu
NH
R
108-110
0.41218
164
Jim
Talent
MO
R
108-109
-0.31774
124
Jon
Tester
MT
D
110-115
-0.00199
184
Craig
Thomas
WY
R
104-109
-0.46961
178
Fred
Thompson
TN
R
104-107
-0.44100
94
John
Thune
SD
R
109-115
0.17076
175
Strom
Thurmond
SC
R
103-107
-0.42363
68
Thom
Tillis
NC
R
114-115
0.38788
108
Pat
Toomey
PA
R
112-115
0.08481
125
Robert
Torricelli
NJ
D
105-107
-0.01095
165
Mark
Udall
CO
D
111-113
-0.32326
223
Tom
Udall
NM
D
111-115
-0.81556
226
Chris
Van Hollen
MD
D
115
-0.82857
210
David
Vitter
LA
R
109-114
-0.67774
43
George
Voinovich
OH
R
106-111
0.54316
236
Malcolm
Wallop
WY
R
103
-1.01114
235
John
Walsh
MT
D
113
-0.98539
50
John
Warner
VA
R
103-110
0.49028
65
Mark
Warner
VA
D
111-115
0.41162
195
Elizabeth
Warren
MA
D
113-115
-0.54366
121
Jim
Webb
VA
D
110-112
0.01021
199
Paul
Wellstone
MN
D
103-107
-0.57232
220
Sheldon
Whitehouse
RI
D
110-115
-0.78427
139
Roger
Wicker
MS
R
110-115
-0.10985
227
Harris
Wofford
PA
D
103
-0.83298
97
Ron
Wyden
OR
D
104-115
0.15926
4
Todd
Young
IN
R
115
1.53858