About The Center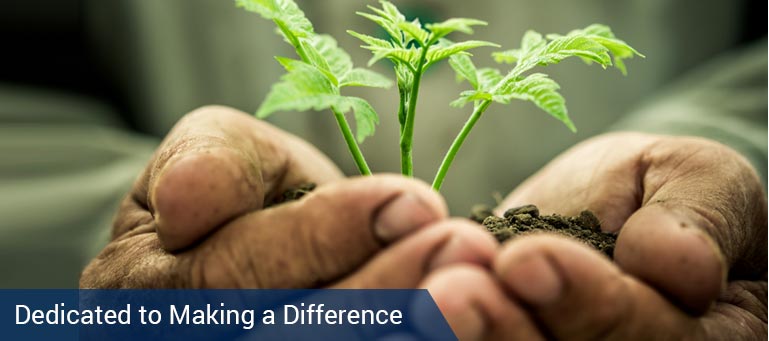 The Lugar Center, founded by former United States Senator Richard G. Lugar, is a platform for an informed debate on global issues. The Center has become a prominent voice on issues that framed much of Senator Lugar's career – nonproliferation of weapons of mass destruction, global food security, foreign assistance effectiveness and global development, energy security, and enhancing bipartisan governance. The Center brings together expert sources and sponsors research to improve the quality of debate and bridge ideological divides around these important issues.
The Center is an independent 501(c)(3) nonprofit organization located in Washington, D.C. Its affiliations with a number of prominent universities provide it with access to cutting edge research and analysis. The Center maintains a staff of senior policy experts who lead and coordinate collaborative engagement in the policy communities that form the basis of the Center's work. The Center advocates for evidence-based approaches and policy options to build a more stable and prosperous world.
View The Lugar Center's brochure here.
Read The Lugar Center's 2013-2014 Biennial Report here.
Read The Lugar Center's 2015-2016 Biennial Report here.
Mission
DEDICATED TO MAKING A DIFFERENCE
The Lugar Center is dedicated to proposing solutions to global problems that will define the 21st Century. The Center seeks to educate the public, global policymakers, and future leaders on critical issues such as food and energy security, controlling weapons of mass destruction, and effective governance. It provides a forum for timely commentary by respected experts. The Center is committed to thoughtful analysis and civil dialogue that facilitate bipartisan governance.
What Others Are Saying
Your legacy will endure in a safer and more secure world, and a safer and more secure America. And we pray that this nation produces more leaders with your sense of decency and civility and integrity. We are grateful to you."

-President Barack Obama

November 2013, White House Presidential Medal of Freedom Ceremony

The Lugar Center will, without doubt, make a significant contribution to solving critical problems confronting our nation."

-George Shultz, former Secretary of State

There is nobody who's spent more energy in more worthy ways to try to make the world safer than Dick Lugar."

-Secretary of State John Kerry

Indeed, Senator Lugar commands the highest respect not only from his peers in the Senate but around the world, for his deep knowledge of foreign policy, national security, agriculture, and trade."

-Senator Mitch McConnell

Senator Dick Lugar was a towering figure in the Senate for nearly three decades. Fortunately his commitment to public service continues through the creative work of The Lugar Center."

-Dr. John Hamre, CSIS President, CEO, and Pritzker Chair

Dick Lugar's extraordinary record, knowledge, skill and dedication to the well-being of humanity make this center one of the most promising developments on the horizon."

-David Hamburg, President Emeritus, Carnegie Corporation of New York