Our Work
NEW: 2021 Senate Scores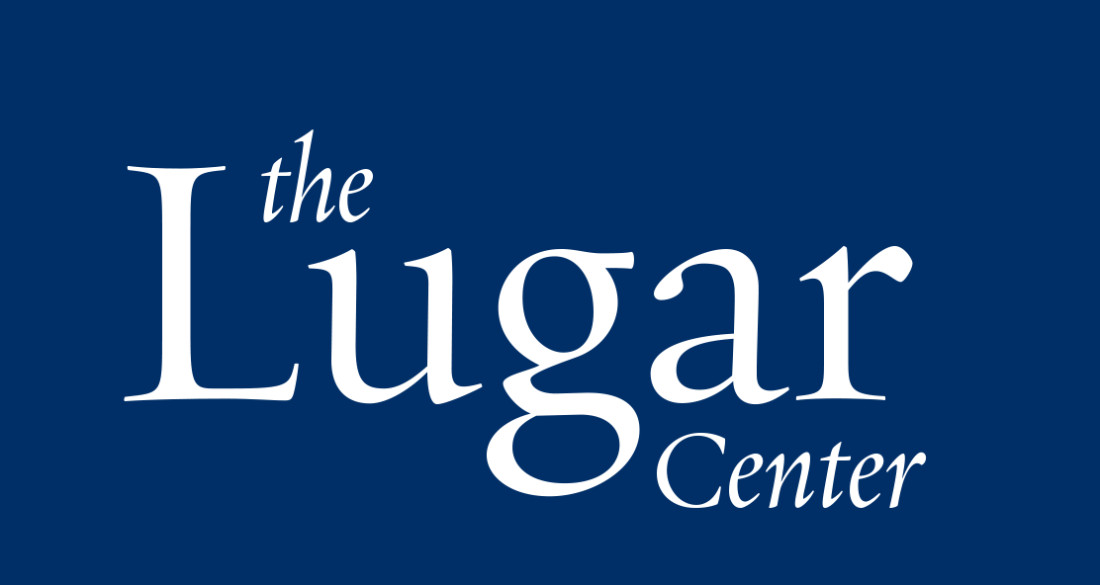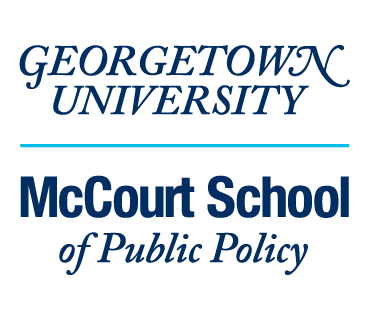 The Lugar Center - McCourt School of Bipartisan Index
Senate Scores
117th Congress First Session (2021)
Senator (by score)
Senator (alphabetical)
#
Name
State
Party
Score
#
Name
State
Party
Score
1
Maggie
Hassan
NH
D
2.84366
39
Tammy
Baldwin
WI
D
0.10386
2
Susan
Collins
ME
R
2.21384
82
John
Barrasso
WY
R
-1.00984
3
Rob
Portman
OH
R
1.96908
29
Michael
Bennet
CO
D
0.33242
4
Kyrsten
Sinema
AZ
D
1.75905
75
Marsha
Blackburn
TN
R
-0.73432
5
Gary
Peters
MI
D
1.59652
58
Richard
Blumenthal
CT
D
-0.32763
6
Jon
Tester
MT
D
1.52518
25
Roy
Blunt
MO
R
0.49486
7
Joe
Manchin
WV
D
1.38236
70
Cory
Booker
NJ
D
-0.64397
8
John
Cornyn
TX
R
1.35151
19
John
Boozman
AR
R
0.74704
9
Jacky
Rosen
NV
D
1.30088
73
Mike
Braun
IN
R
-0.71238
10
Amy
Klobuchar
MN
D
1.14777
45
Sherrod
Brown
OH
D
-0.04087
11
Shelley
Capito
WV
R
1.10388
30
Richard
Burr
NC
R
0.30617
12
Chuck
Grassley
IA
R
1.07545
36
Maria
Cantwell
WA
D
0.18025
13
Todd
Young
IN
R
0.96270
11
Shelley
Capito
WV
R
1.10388
14
Lisa
Murkowski
AK
R
0.90592
27
Ben
Cardin
MD
D
0.44867
15
Chris
Coons
DE
D
0.88338
33
Tom
Carper
DE
D
0.25738
16
Jeanne
Shaheen
NH
D
0.87739
41
Bob
Casey
PA
D
-0.00069
17
Roger
Wicker
MS
R
0.86393
21
Bill
Cassidy
LA
R
0.72090
18
Raphael
Warnock
GA
D
0.75190
2
Susan
Collins
ME
R
2.21384
19
John
Boozman
AR
R
0.74704
15
Chris
Coons
DE
D
0.88338
20
Angus
King
ME
D
0.72708
8
John
Cornyn
TX
R
1.35151
21
Bill
Cassidy
LA
R
0.72090
34
Catherine
Cortez Masto
NV
D
0.24229
22
Mark
Kelly
AZ
D
0.62838
90
Tom
Cotton
AR
R
-1.49661
23
Marco
Rubio
FL
R
0.56448
56
Kevin
Cramer
ND
R
-0.26292
24
Debbie
Stabenow
MI
D
0.55138
60
Mike
Crapo
ID
R
-0.40757
25
Roy
Blunt
MO
R
0.49486
91
Ted
Cruz
TX
R
-1.56430
26
Jerry
Moran
KS
R
0.45727
42
Steve
Daines
MT
R
-0.01535
27
Ben
Cardin
MD
D
0.44867
48
Tammy
Duckworth
IL
D
-0.16956
28
Tina
Smith
MN
D
0.39295
47
Dick
Durbin
IL
D
-0.12681
29
Michael
Bennet
CO
D
0.33242
40
Joni
Ernst
IA
R
0.02598
30
Richard
Burr
NC
R
0.30617
43
Dianne
Feinstein
CA
D
-0.03056
31
Bob
Menendez
NJ
D
0.27432
32
Deb
Fischer
NE
R
0.27395
32
Deb
Fischer
NE
R
0.27395
55
Kirsten
Gillibrand
NY
D
-0.22384
33
Tom
Carper
DE
D
0.25738
69
Lindsey
Graham
SC
R
-0.64234
34
Catherine
Cortez Masto
NV
D
0.24229
12
Chuck
Grassley
IA
R
1.07545
35
Mark
Warner
VA
D
0.23337
96
Bill
Hagerty
TN
R
-1.67231
36
Maria
Cantwell
WA
D
0.18025
1
Maggie
Hassan
NH
D
2.84366
37
John
Thune
SD
R
0.17977
93
Josh
Hawley
MO
R
-1.59984
38
Mike
Rounds
SD
R
0.10395
51
Martin
Heinrich
NM
D
-0.19058
39
Tammy
Baldwin
WI
D
0.10386
62
John
Hickenlooper
CO
D
-0.47394
40
Joni
Ernst
IA
R
0.02598
76
Mazie
Hirono
HI
D
-0.76662
41
Bob
Casey
PA
D
-0.00069
44
John
Hoeven
ND
R
-0.03243
42
Steve
Daines
MT
R
-0.01535
92
Cindy
Hyde-Smith
MS
R
-1.59008
43
Dianne
Feinstein
CA
D
-0.03056
79
Jim
Inhofe
OK
R
-0.85961
44
John
Hoeven
ND
R
-0.03243
94
Ron
Johnson
WI
R
-1.63095
45
Sherrod
Brown
OH
D
-0.04087
50
Tim
Kaine
VA
D
-0.19034
46
Brian
Schatz
HI
D
-0.09660
22
Mark
Kelly
AZ
D
0.62838
47
Dick
Durbin
IL
D
-0.12681
86
John
Kennedy
LA
R
-1.22273
48
Tammy
Duckworth
IL
D
-0.16956
20
Angus
King
ME
D
0.72708
49
Tim
Scott
SC
R
-0.17789
10
Amy
Klobuchar
MN
D
1.14777
50
Tim
Kaine
VA
D
-0.19034
77
James
Lankford
OK
R
-0.78172
51
Martin
Heinrich
NM
D
-0.19058
63
Patrick
Leahy
VT
D
-0.51178
52
Chris
Van Hollen
MD
D
-0.20183
89
Mike
Lee
UT
R
-1.38362
53
Dan
Sullivan
AK
R
-0.20588
59
Ben Ray
Luján
NM
D
-0.33648
54
Mitt
Romney
UT
R
-0.20735
85
Cynthia
Lummis
WY
R
-1.16036
55
Kirsten
Gillibrand
NY
D
-0.22384
7
Joe
Manchin
WV
D
1.38236
56
Kevin
Cramer
ND
R
-0.26292
67
Edward
Markey
MA
D
-0.61705
57
Thom
Tillis
NC
R
-0.31921
80
Roger
Marshall
KS
R
-0.91259
58
Richard
Blumenthal
CT
D
-0.32763
31
Bob
Menendez
NJ
D
0.27432
59
Ben Ray
Luján
NM
D
-0.33648
84
Jeff
Merkley
OR
D
-1.07904
60
Mike
Crapo
ID
R
-0.40757
26
Jerry
Moran
KS
R
0.45727
61
Chris
Murphy
CT
D
-0.47018
14
Lisa
Murkowski
AK
R
0.90592
62
John
Hickenlooper
CO
D
-0.47394
61
Chris
Murphy
CT
D
-0.47018
63
Patrick
Leahy
VT
D
-0.51178
81
Patty
Murray
WA
D
-0.96785
64
Sheldon
Whitehouse
RI
D
-0.53651
72
Jon
Ossoff
GA
D
-0.68188
65
Pat
Toomey
PA
R
-0.57812
71
Alex
Padilla
CA
D
-0.64419
66
Jack
Reed
RI
D
-0.61649
83
Rand
Paul
KY
R
-1.07381
67
Edward
Markey
MA
D
-0.61705
5
Gary
Peters
MI
D
1.59652
68
Ron
Wyden
OR
D
-0.63300
3
Rob
Portman
OH
R
1.96908
69
Lindsey
Graham
SC
R
-0.64234
66
Jack
Reed
RI
D
-0.61649
70
Cory
Booker
NJ
D
-0.64397
74
Jim
Risch
ID
R
-0.73157
71
Alex
Padilla
CA
D
-0.64419
54
Mitt
Romney
UT
R
-0.20735
72
Jon
Ossoff
GA
D
-0.68188
9
Jacky
Rosen
NV
D
1.30088
73
Mike
Braun
IN
R
-0.71238
38
Mike
Rounds
SD
R
0.10395
74
Jim
Risch
ID
R
-0.73157
23
Marco
Rubio
FL
R
0.56448
75
Marsha
Blackburn
TN
R
-0.73432
87
Bernie
Sanders
VT
D
-1.26392
76
Mazie
Hirono
HI
D
-0.76662
88
Ben
Sasse
NE
R
-1.32981
77
James
Lankford
OK
R
-0.78172
46
Brian
Schatz
HI
D
-0.09660
78
Elizabeth
Warren
MA
D
-0.79962
95
Rick
Scott
FL
R
-1.65241
79
Jim
Inhofe
OK
R
-0.85961
49
Tim
Scott
SC
R
-0.17789
80
Roger
Marshall
KS
R
-0.91259
16
Jeanne
Shaheen
NH
D
0.87739
81
Patty
Murray
WA
D
-0.96785
98
Richard
Shelby
AL
R
-1.97223
82
John
Barrasso
WY
R
-1.00984
4
Kyrsten
Sinema
AZ
D
1.75905
83
Rand
Paul
KY
R
-1.07381
28
Tina
Smith
MN
D
0.39295
84
Jeff
Merkley
OR
D
-1.07904
24
Debbie
Stabenow
MI
D
0.55138
85
Cynthia
Lummis
WY
R
-1.16036
53
Dan
Sullivan
AK
R
-0.20588
86
John
Kennedy
LA
R
-1.22273
6
Jon
Tester
MT
D
1.52518
87
Bernie
Sanders
VT
D
-1.26392
37
John
Thune
SD
R
0.17977
88
Ben
Sasse
NE
R
-1.32981
57
Thom
Tillis
NC
R
-0.31921
89
Mike
Lee
UT
R
-1.38362
65
Pat
Toomey
PA
R
-0.57812
90
Tom
Cotton
AR
R
-1.49661
97
Tommy
Tuberville
AL
R
-1.83109
91
Ted
Cruz
TX
R
-1.56430
52
Chris
Van Hollen
MD
D
-0.20183
92
Cindy
Hyde-Smith
MS
R
-1.59008
35
Mark
Warner
VA
D
0.23337
93
Josh
Hawley
MO
R
-1.59984
18
Raphael
Warnock
GA
D
0.75190
94
Ron
Johnson
WI
R
-1.63095
78
Elizabeth
Warren
MA
D
-0.79962
95
Rick
Scott
FL
R
-1.65241
64
Sheldon
Whitehouse
RI
D
-0.53651
96
Bill
Hagerty
TN
R
-1.67231
17
Roger
Wicker
MS
R
0.86393
97
Tommy
Tuberville
AL
R
-1.83109
68
Ron
Wyden
OR
D
-0.63300
98
Richard
Shelby
AL
R
-1.97223
13
Todd
Young
IN
R
0.96270
GovTrack data was used in the production of these scores
Notes:
Majority Leader Chuck Schumer (D-NY) and Minority Leader Mitch McConnell (R-KY) are excluded.
Senators who served fewer than 6 months are excluded: Kamala Harris (D-CA) and Kelly Loeffler (R-GA).
Senators who are independent but caucus with a party for purposes of determining which party is in the majority are counted as a member of that party.