Board of Directors
Richard G. Lugar, United States Senator (Ret.)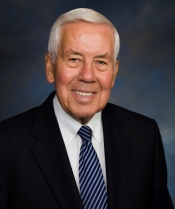 Click
here
to learn more about the life and work of Senator Richard G. Lugar (Ret.).

John Lugar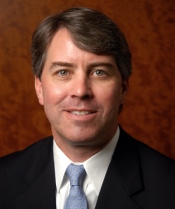 John serves as Executive Director of The Lugar Center. He brings 25 years of commercial real estate, government and international business experience to The Lugar Center. Mr. Lugar was the founder and partner of an international private equity firm focused on South America and has significant business development experience, including assignments and new ventures in the then Newly Independent States of the former Soviet Union, Hungary, Mexico and South Africa. Lugar is a licensed, practicing commercial realtor in Metropolitan Washington, DC, as well as a Certified Commercial Investment Member (CCIM).

Marty Morris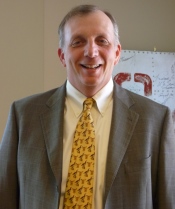 Marty served as Chief of Staff to Senator Richard Lugar for 23 years. When he retired at the beginning of 2013, he was the longest serving chief of staff in the Senate. He provided strategic direction to Lugar's leadership of the Agriculture and Foreign Relations Committees and played a role in all of his major initiatives, including the Nunn-Lugar program, global food security, and Farm Bill reforms. He is well known in Washington as a political strategist and managed Senator Lugar's successful campaigns in 1988, 1994, 2000, and 2006. In addition to serving as Counsel to the President of The Lugar Center, Marty is a Professor of the Practice at Duke University.
Dan Diller
In his position as Director of Policy, Dan brings extensive Capitol Hill policy and communications experience to The Lugar Center, having served ten years as Legislative Director to Senator Richard Lugar and another ten years as Deputy Staff Director of the Senate Foreign Relations Committee (SFRC).
In these capacities he oversaw foreign and domestic policy development and drafted more than a thousand speeches and statements for Senator Lugar. He was heavily involved in a wide range of policy initiatives, including the Nunn-Lugar Program, arms control agreements, the Lugar-Casey Global Food Security bill, State Department oversight, foreign assistance reform, several farm bills, and domestic hunger legislation. Before coming to the Senate he worked for seven years as a writer and book editor at Congressional Quarterly, specializing in U.S. foreign policy, the Presidency, the former Soviet Union, and the Middle East.

Neil Brown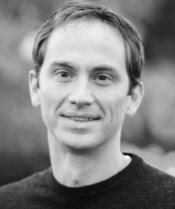 Neil Robert Brown is a founding member of The Lugar Center's board of directors and oversees the Trans-Atlantic Energy Action Project. Neil also serves as a fellow at TLC's partner organization, the Lugar Diplomacy Institute of the German Marshall Fund of the United States. Neil is a principal at KKR, a leading global investment firm, where he is director of policy and research at the KKR Global Institute. Previously, Neil served on the senior staff of the U.S. Senate Foreign Relations Committee and of Senator Richard Lugar, and he was a senior advisor at Goldwyn Global Strategies. As the lead for international energy in the Senate, he spearheaded major laws and strategic initiatives in energy security, infrastructure, transparency, and U.S. State Department reorganization and helped expand counter proliferation efforts through the Nunn-Lugar Global Program. Mr. Brown also serves on the boards of the U.S. Extractive Industry Transparency Initiative advisory committee for the U.S. Department of Interior, Merton College Charitable Corporation, and Association of American Rhodes Scholars. Mr. Brown graduated with a BA from Harvard University and MSc and MPhil from Oxford University, which he attended as a Rhodes Scholar. Neil is from Iowa, where his family farm is located.

Lori Rowley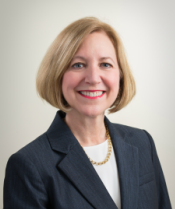 L
ori has nearly 20 years of senior leadership and committee experience on Capitol Hill. Most recently she served as the Senior Professional Staff Member on the Senate Foreign Relations Committee responsible for U.S. foreign assistance policy, including global food security and global climate change. She served as Chief of Staff and Assistant to the Chairman during Rep. Ralph Regula's (R-OH) tenure as Chairman of two House Appropriations Subcommittees, the House Interior and Related Agencies Subcommittee and the Labor, Health and Human Services, Education and Related Agencies Subcommittee. Rowley has also spent time in the private sector, having represented an integrated natural gas company before federal agencies and Congress with a focus on barriers to and technology research for new market development. She directs The Lugar Center's Global Food Security and Foreign Assistance programs.



Carl Meacham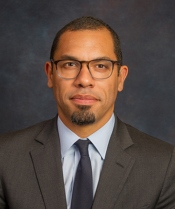 Carl Meacham joins The Lugar Center's Board of Directors with decades of foreign policy experience and Latin American expertise. A member of the Council on Foreign Relations and an Associate Vice President in the advocacy division of Pharmacy Research and Manufacturers of America, he recently worked as the leader of government affairs for Uber in Argentina, Chile, Paraguay, and Uruguay. After beginning his career in the State Department, Carl worked for two Democratic senators before joining Republican Senator Richard Lugar's senior staff on the Senate Foreign Relations Committee for ten years, then becoming the Director of the Americas Program at CSIS. He holds Master's Degrees from American University and Columbia University.