Our Work
113th Congress: Senate Scores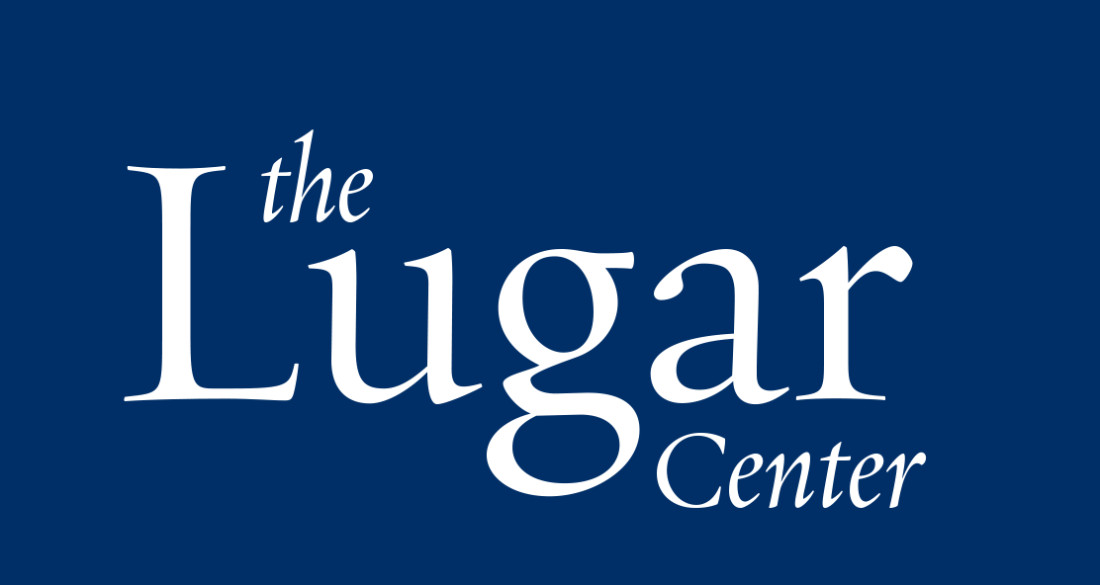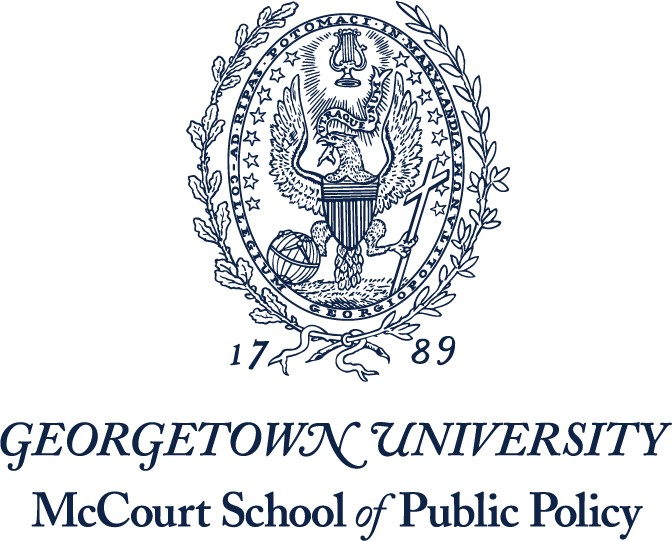 113th Congress
Senator (by score)
Senator (alphabetical)
#
Name
State
Party
Score
#
Name
State
Party
Score
1
Collins
Susan
ME
R
2.116206
41
Alexander
Lamar
TN
R
-0.05804
2
Manchin
Joe
WV
D
2.001382
7
Ayotte
Kelly
NH
R
0.95416
3
Donnelly
Joe
IN
D
1.459805
77
Baldwin
Tammy
WI
D
-0.9072
4
Murkowski
Lisa
AK
R
1.426098
86
Barrasso
John
WY
R
-1.05239
5
Pryor
Mark
AR
D
1.102802
30
Baucus
Max
MT
D
0.198139
6
Kirk
Mark
IL
R
1.00227
34
Begich
Mark
AK
D
0.063846
7
Ayotte
Kelly
NH
R
0.95416
35
Bennet
Michael
CO
D
0.046977
8
Hoeven
John
ND
R
0.908434
73
Blumenthal
Richard
CT
D
-0.79215
9
Moran
Jerry
KS
R
0.709323
10
Blunt
Roy
MO
R
0.708165
10
Blunt
Roy
MO
R
0.708165
74
Booker
Cory
NJ
D
-0.79256
11
McCaskill
Claire
MO
D
0.658668
17
Boozman
John
AR
R
0.50637
12
Portman
Rob
OH
R
0.589716
62
Boxer
Barbara
CA
D
-0.5747
13
Warner
Mark
VA
D
0.569144
47
Brown
Sherrod
OH
D
-0.19747
14
Heller
Dean
NV
R
0.555224
32
Burr
Richard
NC
R
0.149804
15
Klobuchar
Amy
MN
D
0.543026
43
Cantwell
Maria
WA
D
-0.11094
16
Grassley
Chuck
IA
R
0.533345
46
Cardin
Ben
MD
D
-0.19126
17
Boozman
John
AR
R
0.50637
18
Carper
Tom
DE
D
0.473774
18
Carper
Tom
DE
D
0.473774
44
Casey
Bob
PA
D
-0.11831
19
Hagan
Kay
NC
D
0.4463
94
Chambliss
Saxby
GA
R
-1.19291
20
King
Angus
ME
D
0.43528
87
Coats
Dan
IN
R
-1.05653
21
Graham
Lindsey
SC
R
0.434604
50
Coburn
Tom
OK
R
-0.28446
22
Johnson
Tim
SD
D
0.335553
54
Cochran
Thad
MS
R
-0.31463
23
Tester
Jon
MT
D
0.316151
1
Collins
Susan
ME
R
2.116206
24
Landrieu
Mary
LA
D
0.291095
28
Coons
Chris
DE
D
0.22922
25
Shaheen
Jeanne
NH
D
0.281803
38
Corker
Bob
TN
R
-0.02224
26
Heitkamp
Heidi
ND
D
0.257359
71
Cornyn
John
TX
R
-0.77984
27
Isakson
Johnny
GA
R
0.241906
70
Crapo
Mike
ID
R
-0.71848
28
Coons
Chris
DE
D
0.22922
97
Cruz
Ted
TX
R
-1.60341
29
Nelson
Bill
FL
D
0.210945
3
Donnelly
Joe
IN
D
1.459805
30
Baucus
Max
MT
D
0.198139
67
Durbin
Dick
IL
D
-0.65029
31
Wicker
Roger
MS
R
0.165311
49
Enzi
Mike
WY
R
-0.23286
32
Burr
Richard
NC
R
0.149804
68
Feinstein
Dianne
CA
D
-0.65593
33
Kaine
Tim
VA
D
0.068189
91
Fischer
Deb
NE
R
-1.1285
34
Begich
Mark
AK
D
0.063846
88
Flake
Jeff
AZ
R
-1.10151
35
Bennet
Michael
CO
D
0.046977
60
Franken
Al
MN
D
-0.54561
36
Wyden
Ron
OR
D
0.028435
84
Gillibrand
Kirsten
NY
D
-1.04631
37
Hirono
Mazie
HI
D
-0.01407
21
Graham
Lindsey
SC
R
0.434604
38
Corker
Bob
TN
R
-0.02224
16
Grassley
Chuck
IA
R
0.533345
39
McCain
John
AZ
R
-0.03966
19
Hagan
Kay
NC
D
0.4463
40
Toomey
Pat
PA
R
-0.05449
61
Harkin
Tom
IA
D
-0.55068
41
Alexander
Lamar
TN
R
-0.05804
53
Hatch
Orrin
UT
R
-0.30505
42
Thune
John
SD
R
-0.06795
66
Heinrich
Martin
NM
D
-0.64482
43
Cantwell
Maria
WA
D
-0.11094
26
Heitkamp
Heidi
ND
D
0.257359
44
Casey
Bob
PA
D
-0.11831
14
Heller
Dean
NV
R
0.555224
45
Udall
Mark
CO
D
-0.13999
37
Hirono
Mazie
HI
D
-0.01407
46
Cardin
Ben
MD
D
-0.19126
8
Hoeven
John
ND
R
0.908434
47
Brown
Sherrod
OH
D
-0.19747
81
Inhofe
Jim
OK
R
-1.02417
48
Leahy
Patrick
VT
D
-0.21554
27
Isakson
Johnny
GA
R
0.241906
49
Enzi
Mike
WY
R
-0.23286
65
Johanns
Mike
NE
R
-0.64195
50
Coburn
Tom
OK
R
-0.28446
22
Johnson
Tim
SD
D
0.335553
51
Warren
Elizabeth
MA
D
-0.28481
89
Johnson
Ron
WI
R
-1.11568
52
Rubio
Marco
FL
R
-0.29286
33
Kaine
Tim
VA
D
0.068189
53
Hatch
Orrin
UT
R
-0.30505
20
King
Angus
ME
D
0.43528
54
Cochran
Thad
MS
R
-0.31463
6
Kirk
Mark
IL
R
1.00227
55
Menéndez
Bob
NJ
D
-0.3287
15
Klobuchar
Amy
MN
D
0.543026
56
Shelby
Richard
AL
R
-0.34678
24
Landrieu
Mary
LA
D
0.291095
57
Stabenow
Debbie
MI
D
-0.43993
48
Leahy
Patrick
VT
D
-0.21554
58
Reed
Jack
RI
D
-0.49721
96
Lee
Mike
UT
R
-1.55863
59
Schumer
Chuck
NY
D
-0.50972
64
Levin
Carl
MI
D
-0.62938
60
Franken
Al
MN
D
-0.54561
2
Manchin
Joe
WV
D
2.001382
61
Harkin
Tom
IA
D
-0.55068
82
Markey
Ed
MA
D
-1.03268
62
Boxer
Barbara
CA
D
-0.5747
39
McCain
John
AZ
R
-0.03966
63
Roberts
Pat
KS
R
-0.59578
11
McCaskill
Claire
MO
D
0.658668
64
Levin
Carl
MI
D
-0.62938
55
Menéndez
Bob
NJ
D
-0.3287
65
Johanns
Mike
NE
R
-0.64195
93
Merkley
Jeff
OR
D
-1.17734
66
Heinrich
Martin
NM
D
-0.64482
75
Mikulski
Barbara
MD
D
-0.82675
67
Durbin
Dick
IL
D
-0.65029
9
Moran
Jerry
KS
R
0.709323
68
Feinstein
Dianne
CA
D
-0.65593
4
Murkowski
Lisa
AK
R
1.426098
69
Whitehouse
Sheldon
RI
D
-0.68112
85
Murphy
Chris
CT
D
-1.05038
70
Crapo
Mike
ID
R
-0.71848
83
Murray
Patty
WA
D
-1.03833
71
Cornyn
John
TX
R
-0.77984
29
Nelson
Bill
FL
D
0.210945
72
Udall
Tom
NM
D
-0.78836
92
Paul
Rand
KY
R
-1.1378
73
Blumenthal
Richard
CT
D
-0.79215
12
Portman
Rob
OH
R
0.589716
74
Booker
Cory
NJ
D
-0.79256
5
Pryor
Mark
AR
D
1.102802
75
Mikulski
Barbara
MD
D
-0.82675
58
Reed
Jack
RI
D
-0.49721
76
Vitter
David
LA
R
-0.84964
95
Risch
Jim
ID
R
-1.36086
77
Baldwin
Tammy
WI
D
-0.9072
63
Roberts
Pat
KS
R
-0.59578
78
Schatz
Brian
HI
D
-0.94604
80
Rockefeller
Jay
WV
D
-0.99211
79
Walsh
John
MT
D
-0.98539
52
Rubio
Marco
FL
R
-0.29286
80
Rockefeller
Jay
WV
D
-0.99211
90
Sanders
Bernie
VT
D
-1.12839
81
Inhofe
Jim
OK
R
-1.02417
78
Schatz
Brian
HI
D
-0.94604
82
Markey
Ed
MA
D
-1.03268
59
Schumer
Chuck
NY
D
-0.50972
83
Murray
Patty
WA
D
-1.03833
98
Scott
Tim
SC
R
-1.74259
84
Gillibrand
Kirsten
NY
D
-1.04631
25
Shaheen
Jeanne
NH
D
0.281803
85
Murphy
Chris
CT
D
-1.05038
56
Shelby
Richard
AL
R
-0.34678
86
Barrasso
John
WY
R
-1.05239
57
Stabenow
Debbie
MI
D
-0.43993
87
Coats
Dan
IN
R
-1.05653
23
Tester
Jon
MT
D
0.316151
88
Flake
Jeff
AZ
R
-1.10151
42
Thune
John
SD
R
-0.06795
89
Johnson
Ron
WI
R
-1.11568
40
Toomey
Pat
PA
R
-0.05449
90
Sanders
Bernie
VT
D
-1.12839
45
Udall
Mark
CO
D
-0.13999
91
Fischer
Deb
NE
R
-1.1285
72
Udall
Tom
NM
D
-0.78836
92
Paul
Rand
KY
R
-1.1378
76
Vitter
David
LA
R
-0.84964
93
Merkley
Jeff
OR
D
-1.17734
79
Walsh
John
MT
D
-0.98539
94
Chambliss
Saxby
GA
R
-1.19291
13
Warner
Mark
VA
D
0.569144
95
Risch
Jim
ID
R
-1.36086
51
Warren
Elizabeth
MA
D
-0.28481
96
Lee
Mike
UT
R
-1.55863
69
Whitehouse
Sheldon
RI
D
-0.68112
97
Cruz
Ted
TX
R
-1.60341
31
Wicker
Roger
MS
R
0.165311
98
Scott
Tim
SC
R
-1.74259
36
Wyden
Ron
OR
D
0.028435
GovTrack data was used in the production of these scores.
Notes:
Senators who served fewer than 10 months are excluded (Jeff Chiesa, R-NJ; Mo Cowan, D-MA; John Kerry, D-MA; Frank Lautenberg, D-NJ).
Majority Leader Harry Reid (D-NV) and Minority Leader Mitch McConnell (R-KY) are excluded.
Senators sponsoring fewer than 3 qualifying bills are excluded (Jeff Sessions, R-AL).