Affiliated Experts
The Lugar Center is pleased to announce that a number of distinguished individuals have joined us as Affiliated Experts. These experts in Global Food Security and Aid Effectiveness strengthen The Lugar Center's platform with their expertise spanning from academia to policy and governance. We welcome them and look forward to productive collaboration as we seek to find solutions to challenges facing the 21st century.
G. William Anderson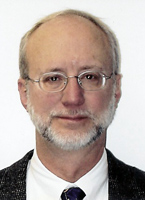 G. William Anderson is a Visiting Professor of Practice at Virginia Tech's School of Public and International Affairs. He recently completed an assignment as the USAID Representative to the European Union and is a principal and founding member of the Modernizing Foreign Assistance Network, a reform coalition of international development and foreign policy, and private sector organizations in international development and national security. Mr. Anderson has served as a USAID Senior Foreign Service Officer, having served in long-term overseas service in several African countries including as Mission Director in Eritrea. Prior to USAID, Mr. Anderson served for six years as the Legislative Director for Congressman Clarence D. Long, a former Chairman of the House Foreign Aid Appropriations Subcommittee. Mr. Anderson is an honors graduate of Davidson College and a Distinguished Graduate of the Industrial College of the Armed Forces. He holds a Masters in Public Affairs from Princeton University's Woodrow Wilson School of Public and International Affairs.
Catherine Bertini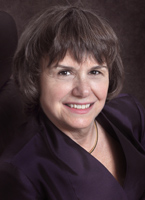 Catherine Bertini is the Professor of Public Administration and International Affairs, Maxwell School of Citizenship and Public Affairs at Syracuse University. Ms. Bertini is a senior fellow at the Chicago Council on Global Affairs where she co-chaired its agriculture policy initiatives. She worked extensively on issues related to agricultural development, food security, and gender. For two years, she was a senior fellow at the Bill and Melinda Gates Foundation. In 1989, Ms. Bertini was Assistant Secretary for Food and Consumer Services at the USDA until 1992. In 1992, Ms. Bertini served as Executive Director of the UN World Food Program until 2002, during which time she was responsible for major organization reform. In 2003, Ms. Bertini served as United Nations Under Secretary General for Management. Ms. Bertini is a presidential appointee to the Board of International Food and Agricultural Development and is the 2003 World Food Prize Laureate.
Marshall M. Bouton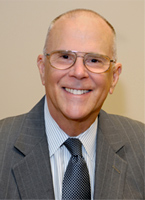 Marshall M. Bouton is president emeritus of The Chicago Council on Global Affairs and currently servces as Managing Director of Hills and Company International Consultants in Washington, DC. In his twelve years as president Dr. Bouton led a remarkable transformation of The Chicago Council, expanding its reach and influence in Chicago, establishing it as a major contributor to the national and international discourse on issues such a global food security, public opinion, global economy and immigration, and increasing its budget sixfold. Prior to joining the Council, he served twenty years at the Asia Society in New York, including ten years as executive Vice President. His other positions include director for policy analysis for the Near East, Africa and South Asia in the office of the Secretary of Defense, special assistant to the U. S. ambassador to India, executive secretary for the Indo-U.S. Sub-commission on Education and Culture, and program director for India affairs at the Asia Society in New York. Mr. Bouton earned an A.B. (cum laude) in history at Harvard, an M.A. in South Asian studies from the University of Pennsylvania, and a Ph.D. in political science at the University of Chicago in 1980. He is married with two children and two grandchildren.
Paul Guenette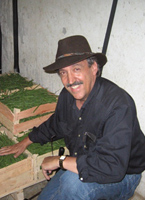 Paul Guenette, ACDI/VOCA Senior Vice President for Corporate Affairs, is an economic development manager with expertise in agribusiness and trade. Mr. Guenette provides leadership in corporate planning and developing public-private partnerships and relationships with external corporations. He has designed and managed large, integrated, sustainable development programs in a career spanning 36 years and 60 countries. His experience includes long-term assignments in Senegal, Mauritania, Indonesia, Barbados and Kenya heading agribusiness programs that incorporated activities in policy reform, business group strengthening, commercial marketing, equity financing and investment promotion. His consulting assignments have included designing and implementing enterprise development programs for USAID, conducting international marketing workshops for the USDA Foreign Agricultural Service, analyzing agribusiness global trends for the World Bank, and designing a farmer organization program for IFAD. Mr. Guenette earned his M.B.A. at the Stanford Graduate School of Business and his B.A. at Kalamazoo College. He is fluent in French.
David W. Joslyn
David Joslyn has over 40 years of international development experience with expertise in designing, managing, monitoring and evaluation of programs in rural and agriculture sector development, emergency and disaster relief and reconstruction, environment sector institution strengthening, and natural resources management. Mr. Joslyn's career includes senior technical and management positions with USAID, Peace Corps, the Inter-American Institute for Cooperation on Agriculture (IICA), the private sector consulting firm of International Resources Group (IRG), and The Chicago Council on Global Affairs. He has performed program reviews of the USAID Initiative to End Hunger in Africa project, the Farmer-to-Farmer program and IRG natural resources and environmental management contracts in Honduras, Panama, Bangladesh, Egypt, the Andean Amazon countries, and South/South East Asia. He served as Project Director for the Chicago Council on Global Affairs acclaimed Report on Global Agricultural Development, and is presently Senior Advisor to the Council's Global Agricultural Development Initiative. He has worked in Latin America, Africa and Asia, and has in-depth knowledge of global political and social issues, and familiarity with challenges and strategies for institution building, food security, and agriculture sector development. Joslyn was a Peace Corps Volunteer from 1967-70, assigned to the Chilean government's forestry research institute, Deputy Country Director and Country Director a.i. of the Peace Corps in Chile from 1976-79, and Country Director of the Peace Corps in Ecuador from 1979-81. With USAID, he established the central forestry program support office and served as Agriculture and Rural Development Officer in the Central American Regional Office, Food Aid Attaché in the US Mission to the UN agencies in Rome, and Director of the Food for Peace Office in Washington.
James Kunder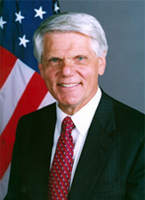 James Kunder is the principal at Kunder/Reali Associates, an Alexandria, Virginia based consulting firm that specializes in international development, post conflict reconstruction, and civil military relations. Concurrently, he teaches at the State Department Foreign Service Institute, the USAID Learning Center, and the Marine Corps University. Kunder has extensive government and private sector experience managing international development, relief and reconstruction programs. From 2006 to 2009, he served as Acting Deputy Administrator of the U.S. Agency for International Development (USAID), the U.S. government organization responsible for administering the U.S. foreign assistance program in ninety nations. Previously at USAID, he served as Assistant Administrator for Asia and the Near East, Director for Relief and Reconstruction in Afghanistan, Deputy Assistant Administrator for External Affairs, and Director of the Agency's Office of U.S. Foreign Disaster Assistance. In the private sector, Kunder was Vice President for Program Development at Save the Children Federation, an international non-profit organization dedicated to improving the lives of children in the United States and around the world. Previously, he served as Director of Marketing for Widmer Engineering, a Pennsylvania-based civil engineering firm. He has also served as a legislative director in the U.S. House of Representatives, and as Senior Transportation Analyst for the Commonwealth of Pennsylvania. In 1984, Kunder was a candidate for Congress in Pennsylvania's Fourth Congressional District. From 1970 to 1973, he was on active military duty as an infantry platoon commander in the U.S. Marine Corps. Kunder has a bachelor's degree from Harvard University in political science and a master's in international relations from Georgetown University. He pursued doctoral studies in international relations at The George Washington University. Kunder has published many articles on international humanitarian issues, reconstruction, peacekeeping and crisis management.
Robert Paarlberg
Robert Paarlberg is the B.F. Johnson Professor of Political Science at Wellesley College and Adjunct Professor of Public Policy at Harvard Kennedy School. He has also been a Visiting Professor of Government at Harvard University and is an Associate at Harvard's Weatherhead Center for International Affairs. Paarlberg's central research interest is international food and agricultural policy. He has written several academic books as well as Food Politics: What Everyone Needs to Know. Paarlberg is a member of the Board of Agriculture and Natural Resources at the National Research Council of the National Academies in the United States, and was the principal author of "Renewing American Leadership in the Fight Against Global Hunger and Poverty." A second edition was published in 2013. Paarlberg has conducted research on food and agricultural policy in Europe, China, Brazil, India, Bangladesh and several countries in Africa. Paarlberg received his B.A. in Government from Carleton College in 1967 and his Ph.D. in International Relations from Harvard University in 1975.
Phillip J. Thomas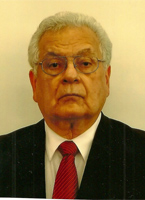 Phillip J. Thomas brings more than 40 years' experience in oversight work and expertise in the areas of global food security, international food aid, United Nations management reform and international development through his career at the U.S. Government Accountability Office (GAO), culminating with his position as Assistant Director, International Affairs and Trade Issues from 2006- 2013. His investigative reports and recommendations resulted in numerous recognitions from the GAO and letters of commendation from Members of Congress most notably GAO's Big Picture Award for exemplary and timely analyses of the politically sensitive and technically difficult area of food aid, and in 2007 the International Affairs and Trade Issues award for exemplary achievement in areas of global hunger, U.S. international Food Aid, and United Nations Management Reform. He retired from the GAO in 2013 and is currently an independent Food Security and Management Oversight Consultant and an Affiliate Faculty Member at the Global Food Security Project in the Department of Public and International Affairs at George Mason University. Thomas received his B.A in 1971 from Sacramento State College where he studied Government and International Relations and his M.A. from California State University, Sacramento, in Economic Development and U.S. foreign policy. He served as Chaplain's Assistant with the United States Navy and was honorably discharged.
Dr. Robert L. Thompson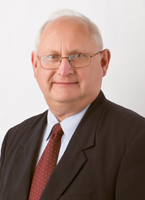 Dr. Robert L. Thompson is a Visiting Scholar at Johns Hopkins University's Paul H. Nitze School of Advanced International Studies in Washington, DC. He is Professor Emeritus at the University of Illinois at Urbana-Champaign where he held the Gardner Endowed Chair in Agricultural Policy. He is also Senior Fellow, global agricultural development and food security, with the Chicago Council on Global Affairs and serves on the International Food and Agricultural Trade Policy Council, the Land O'Lakes board of directors, the Nestle corporate Creating Shared Value Advisory Board, and the International Food Information Council Foundation. Formerly he also served on the USDA-USTR Agricultural Policy Advisory Committee for Trade. Previously Dr. Thompson served as Director of Rural Development and Senior Advisor for Agricultural Trade Policy at the World Bank (1998-2002); President and CEO of the Winrock International Institute for Agricultural Development (1993-98); Dean of Agriculture (1987-93) and Professor of Agricultural Economics (1974-93) at Purdue University; Assistant Secretary for Economics at the U.S. Department of Agriculture (1985-87) and Senior Staff Economist for Food and Agriculture at the President's Council of Economic Advisers (1983-85). Thompson, who received his B.S. degree from Cornell University and his M.S. and Ph.D. degrees from Purdue University, holds honorary doctorates from the Pennsylvania State University and Dalhousie University (Canada). He is a fellow of the American Agricultural Economics Association and the American Association for the Advancement of Science and a foreign member of the Royal Swedish Academy of Agriculture and Forestry and of the Ukrainian Academy of Agricultural Sciences. He is a former president of the International Association of Agricultural Economists. In January 2011 the American Farm Bureau Federation presented him with its highest honor, the Distinguished Service to Agriculture Award. Raised on a small family dairy farm in northern New York State, Dr. Thompson has extensive international experience and has lectured, consulted, or conducted research in more than 90 countries worldwide, including extended periods in Denmark, Laos, and Brazil.
Johanna Nesseth Tuttle

Johanna Nesseth Tuttle is Senior Vice President for Strategic Planning at the Center for Strategic and International Studies (CSIS), where she leads the Center's relationships with external supporters and serves as a member of the senior management team. In addition to her senior leadership role, she directs CSIS's Global Food Security Project, a policy initiative focused on understanding innovations and trends worldwide, and enhancing U.S. engagement in international food security and agricultural development. She also launched and co-directs the path-breaking Project on U.S. Leadership in Development, which is one of the largest in CSIS's 50-year history, conducting cutting-edge research and spearheading policy dialogue to explore and elevate the significant and growing impact of the private sector on U.S. development efforts. She is a frequent speaker and convener in these areas. Ms. Nesseth Tuttle has authored or co-authored several high-profile reports, including most recently, Pathways to Productivity: The Role of GMOs for Food Security in Kenya, Tanzania and Uganda; and Our Shared Opportunity: A Vision for Global Prosperity, which was the end product of the yearlong, bipartisan CSIS Executive Council on Development. Her other publications have focused on agricultural science cooperation, private sector engagement in food and agriculture development, and agricultural delivery systems. She serves as a member of the Advisory Board for AGree, an initiative to transform U.S. food and agriculture policy. Ms. Nesseth Tuttle holds an M.A. in international affairs from the George Washington University, a B.A. in English literature from the University of Minnesota, and a degree in Portuguese studies from the University of Lisbon. She was raised on a farm in Southeastern Minnesota and was a ten-year 4-H member.
Dr. James Valdes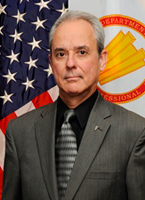 Dr. James J. Valdes served as the Army's Scientific Advisor for Biotechnology, a Senior Professional position, from 1990-2014. In this capacity, he served as the senior biological scientist and advisor to the Command Group, U.S. Army RDECOM. Prior to his assignment, Dr. Valdes served as Acting Chief, Biotechnology Division and as a Research Pharmacologist and Research Physical Scientist at the U.S. Army Edgewood Chemical Biological Center (ECBC). Dr. Valdes' areas of research interest are biotechnology and synthetic biology. He initiated a biosensor program at the ECBC and chaired the first four International Conferences on Biosensors. More recently, he has established a scale-up bioprocess engineering capability at ECBC with joint ventures and partnerships with academia and industry. He serves on a number of NATO, academic and Department of Defense panels, and is a member of the Boards of Directors of the International Society for Environmental Biotechnology and the Advanced Science and Technology Adjudication Resource (ASTAR) program. ASTAR develops science and technology educational programs and certification for the Nation's senior judiciary. Dr. Valdes developed the Tactical Garbage to Energy Refinery (TGER) program and in 2008 deployed to Iraq with two TGER prototypes for field testing of this new waste-to-energy (WTE) technology, the only WTE technology to be tested under operational conditions. The next generation TGER 2.0 was recently field tested. Dr. James J. Valdes received his Ph.D. in neuroscience from Texas Christian University and was a postdoctoral fellow in neurotoxicity at The Johns Hopkins University Bloomberg School of Public Health. He is the author of more than 130 refereed scientific journal articles, 40 technical reports, and 7 patents and has given more than 300 presentations to international scientific professional groups.