Options for Strengthening Nonproliferation After the Iran Nuclear Dearl

Our Work
October 19, 2015
On October 19, 2015, the Arms Control Association and The Lugar Center hosted a private, off-the-record dinner discussion on possible next steps for the Executive Branch and Congress to strengthen nonproliferation after the Joint Comprehensive Plan of Action (JCPOA). Arms Control Association Executive Director Daryl G. Kimball kicked off the discussion by presenting a set of options to build upon the nonproliferation value of the JCPOA, as summarized in an Arms Control Association Issue Brief. Assistant Secretary of State for International Security and Nonproliferation Thomas Countryman and Philip Solondz Distinguished Fellow Ambassador James Jeffrey of the Washington Institute for Near East Policy took turns responding to the Arms Control Association's proposals.
Thomas Countryman began the discussion by thanking the Arms Control Association for its thoughtful brief that touched on many aspects of a robust nonproliferation regime. He noted that many of the recommendations are generally aligned with U.S. policy. He noted that timely payments to the International Atomic Energy Agency (IAEA) of the United States' regular budget assessments would go a long way toward maintaining our credibility as a staunch supporter of the IAEA. He also suggested that U.S. policy be focused on region-wide adoption of, and adherence to, IAEA additional protocols, including encouraging Egypt, Saudi Arabia, and Syria to conclude an additional protocol with the IAEA.
James Jeffrey began his remarks by noting that he does not believe that the JCPOA will be a "transformational" agreement that meaningfully reshapes the entire region or Iran's behavior. He believes the JCPOA will be more like U.S. arms control agreements with the Soviet Union, which were primarily technical agreements that didn't change the underlying nature of the relationship. Jeffrey noted however that going forward, the administration and Congress should keep in mind that the agreement is not just about technical adherence to the JCPOA on the part of Iran, but that there are political issues that need to be worked through to keep the agreement from falling apart. Jeffrey concludes that if the Iranians adhere to all aspects of the agreement and behave responsibly then there is a basis to be hopeful about additional cooperative initiatives with Iran in the future.
Additional Resources:
Source: Arms Control Association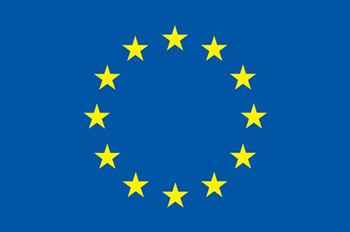 This project is funded in part by the European Union.