The Role of Nuclear Weapons in the U.S.-Russia Relationship

Our Work
April 21, 2015
On April 21, 2015, the Arms Control Association and The Lugar Center hosted a dinner discussion to review the role of nuclear weapons in the U.S.-Russia relationship, and discuss several questions.
What is the appropriate role of U.S. nuclear weapons in defending and assuring NATO allies?
Are current U.S. conventional and nuclear forces sufficient to address the current threat posed by Russia?
Are the Intermediate-Range Nuclear Forces (INF) Treaty and the New Strategic Arms Reduction Treaty (NEW Start) still in the U.S. national interest? If not, what are the alternatives?
Rose Gottemoeller, undersecretary of state for arms control and international security, began the discussion by noting that in dealing with Russia, the State Department has had to analyze and respond to both negative and positive actions by Russia.. Causes of strain in the U.S.-Russia relationship include Russia's INF Treaty violations, verbal and militaristic posturing, and the Ukraine crisis. However, Gottemoeller also noted that Russia has been cooperative in several areas, such as the P5+1 (China, Russia, France, German, United Kingdom, and the United States) negotiations with Iran; the dismantlement of Syria's chemical weapons; and implementation of New START. Gottemoeller maintained that continued implementation of New START is vital because the agreement can provide an area of predictability in a time when U.S.-Russian relations are strained.
Ambassador Linton Brooks, currently senior adviser at the Center for Strategic and International Studies and former government official with positions at the National Nuclear Security Administration, U.S. Arms Control and Disarmament Agency, and National Security Council, discussed his belief that an "adversarial" component to the U.S.-Russian relationship is not new, and has been in place for some time. But now, there is a growing concern that some Russians say or believe that the U.S. is attempting regime change in Russia, either by trying to instigate regime change and that the United States wants a first strike capability. Russian mistrust towards the United States is going to be hard to change. Because of the tensions in the relationship, it is very important to continue cooperation where possible. However he cautioned against removing the residual U.S. tactical nuclear weapons still deployed in Europe and further strategic nuclear weapons reductions without Russian reciprocity. But he also said New START remained in the national interest and that arms control should still be pursued because arms control is most valuable between people who distrust and fear each other.
Speaker Resources:
Undersecretary Rose Gottemoeller, Undersecretary of State for Arms Control and International Security;
Ambassador Linton Brooks, Senior Adviser, Center for Strategic and International Studies;
Mark Schneider, Senior Analyst, National Institute for Public Policy;
Source: Arms Control Association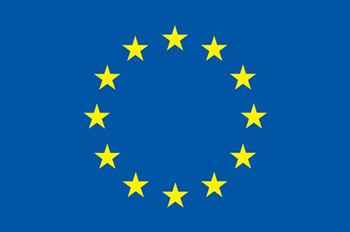 This project is funded in part by the European Union.