Our People
Work Areas
Education
George Washington University, MA in Latin American Studies
George Washington University, Ph.D. in Political Science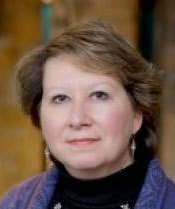 Connie Veillette (1960-2019)
Connie Veillette was a founding member of The Lugar Center, co-leading its Global Food Security and Aid Effectiveness programs since 2013.
Connie brought three decades of experience working in the foreign policymaking environment in the House of Representatives, the Senate Foreign Relations Committee, and the Congressional Research Service. She was also the director of the Rethinking U.S. Foreign Assistance Program at the Center for Global Development. She served as a consultant to the Chicago Council on Global Affair's work on food security and to the Aspen Institute's Congressional Program. She was a member of the Modernizing Foreign Assistance Network and the AGree advisory board. She was an adjunct professor at George Washington University, where she also attained an MA in Latin American Studies and a Ph.D. in Political Science.
Click here to learn more about the life and work of Connie Veillette.
News
Modernizing Foreign Assistance Network