Our Work
Our Team
Media Coverage
The German Marshall Fund of the United States

,

December 11, 2015

The German Marshall Fund of the United States

,

July 21, 2015

The German Marshall Fund of the United States

,

June 16, 2015

The German Marshall Fund of the United States

,

May 20, 2015

The Christian Science Monitor

,

May 8, 2015

The Christian Science Monitor

,

April 22, 2015

U.S. News & World Report

,

April 22, 2015

The Christian Science Monitor

,

March 6, 2015

Corporate Knights

,

February 4, 2015

Platts Energy Week

,

March 16, 2014

German Marshall Fund

,

March 12, 2014

German Marshall Fund

,

July 25, 2013

Neil Brown and Marik String

,

May 22, 2013
Events & Speeches
The German Marshall Fund of the United States

,

September 10, 2015

Washington, D.C.

,

December 18, 2014

Copenhagen

,

November 2, 2014

Columbia University

,

September 10, 2014

Richard G. Lugar Institute for Diplomacy and Congress

,

July 18, 2014
TLC Experts
Wall Street Journal

,

May 1, 2014
Trans-Atlantic Energy Action Project
The Lugar Center is proud to announce that it is one of 18 U.S.-based think tanks and public policy institutions that received a Transatlantic Research and Debate Grant from the Delegation of the European Union to the U.S. Read the full press release here.
Through its Trans-Atlantic Energy Action Project, The Lugar Center (TLC) and the German Marshall Fund of the United States (GMF) are working to improve understanding of trans-Atlantic opportunities for energy security and economic cooperation, particularly in relation to the Trans-Atlantic Trade and Investment Partnership (TTIP).
Energy manifests in relations between the United States and European Union in diverse ways central to economic, environmental, and security concerns. Shifts in global natural gas markets, ongoing unrest in oil-rich regions, and stagnating international climate protection efforts magnify the need for robust analysis of trans-Atlantic energy security dynamics and reinvigoration of common approaches.
TTIP in particular could encourage important new economic opportunities while also benefiting environmental and security aspirations. However, rarely do the trade, security, and environmental policy communities effectively communicate priorities and concerns with one another, whereas energy policy in the U.S. is dominated by domestic-focused interests. Therefore, the potential benefits of trans-Atlantic energy cooperation in general and TTIP in particular will not be realized without focused effort to improve understanding and foster interest among critical interest groups.
The Trans-Atlantic Energy Action Project will improve understanding of key issues in U.S.-EU energy relations to help build a cohort of informed and interested parties over the course of two years, through individual outreach, focused roundtable dialogues, and other network-building tools. It will also promote broader public engagement through publication, dedicated internet presence, and press activity.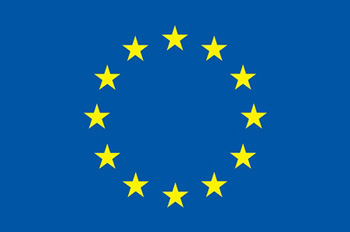 This project is funded in part by the European Union.